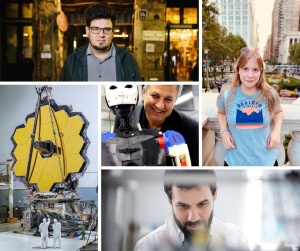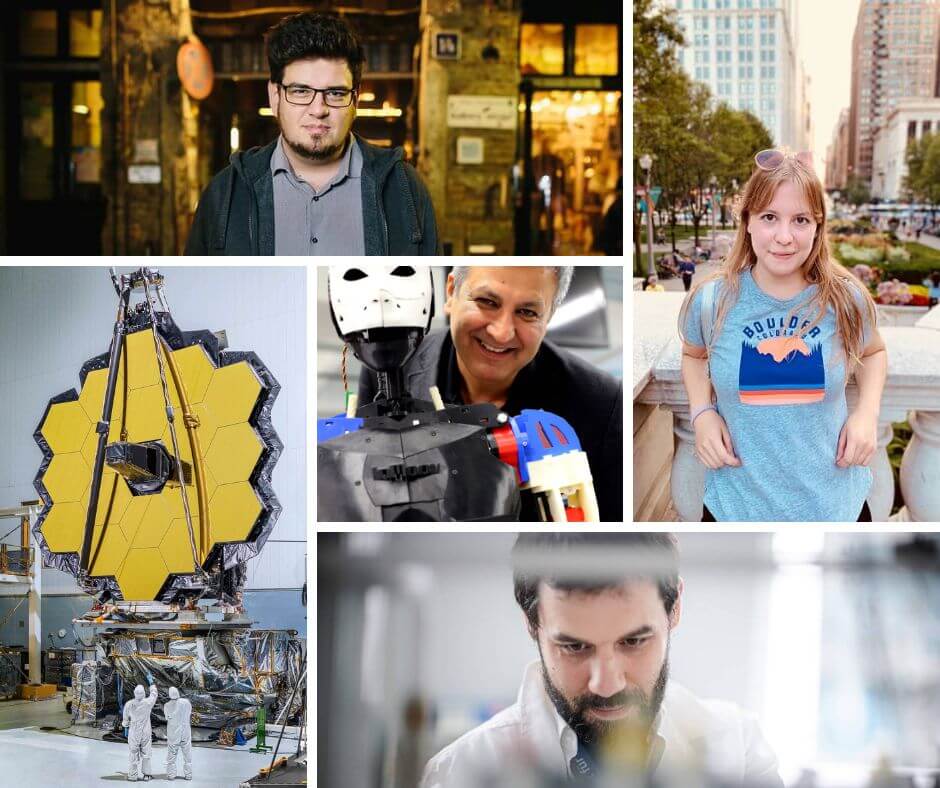 2023-03-07
Do you want to expand your knowledge, and get inspiration while also keeping updated with the latest scientific, academic, and cultural news in Hungary? As the holder of the Diaspora Scholarship, you can register as a member of Alumni Network Hungary and join the Alumni Hungary Webinar Series to learn from top Hungarian researchers and professionals!
---
The Alumni Hungary Webinar Series is an exclusive service for the members of the Alumni Network Hungary that features internationally acclaimed Hungarian researchers, professionals, and artists who give you an insight into their field and present their latest research and innovations. Since 2019 you can join 7 or 8 webinars each year for completely free, you only need to be a registered member of the Alumni Network Hungary. As a Diaspora Scholarship holder, you are also entitled to join this international alumni network and use its services.
We provide a wide variety of topics in fields such as engineering, natural-and computer sciences, and humanities ranging from artificial intelligence to self-driving cars or the highlights of the Hungarian culture and creative industry.  Let's see a few examples of the speakers from previous years:
Judit Polgár: The legendary Hungarian chess grandmaster, who is considered to be the strongest female chess player of all time gave an insight into the world of chess and her professional life.
Kristóf Deák: Hungarian film director, screenwriter, film producer, and editor who created the short film Sing, which earned him an Academy Award at the 2017 Oscars. He talked about the process of storytelling and collecting great ideas.
Dr. Gábor Kemenesi:  Key virologist at the National Laboratory of Virology in Pécs, Hungary and the number one go-to expert in virology for Hungarian media. In his webinar, he reviewed global epidemics and presented their internationally acclaimed research conducted in Pécs.
Örs Hunor Detre: A physicist and astronomer, who has been working for 15 years on the James Webb Space Telescope, the largest international space mission of our time. He talked about the challenges of the development and the importance of the project.
We also invite our alumni volunteers to hold presentations about their research or professional projects. Firstly, Feifei Wang held a webinar on her doctoral research about the health benefits of physical activity, then in 2022, we had a fantastic presentation by Dr. Farzad Rayegani on the impact of engineering, and then Anna Brjezovskaia discussed the relevance of International Relations.
The webinars are broadcast live on Zoom, so wherever you are in the world, you can join us. After each presentation, we always leave time for your questions in an open discussion with our speakers. All webinars are recorded, so you can always watch back each session on our closed YouTube channel available for registered members of the Alumni Network Hungary. Click HERE to find out more information and watch the previous webinars After registering/signing in at the website!
From March 2023 onwards we await you with brand new webinars again! Information on the speakers, topics and exact dates soon will be published, follow the events on the Alumni Network Hungary website, and in the Facebook group of the Diaspora Scholarship holders to keep updated.
IMPORTANT! In order to participate in the webinars, and watch back the previous presentations, you have to be a registered member of the Alumni Network Hungary. If you are not a member yet, join the network and create your profile HERE!
See you in March!