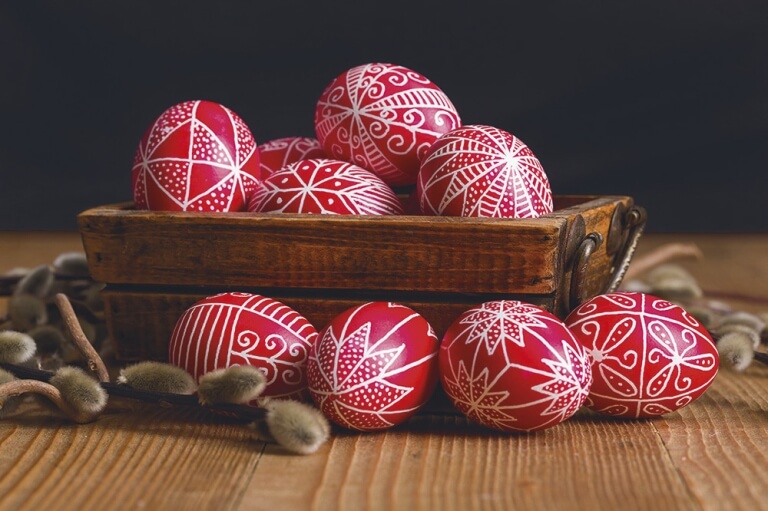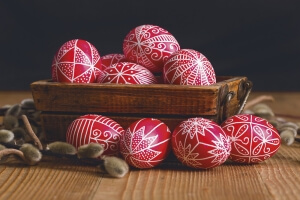 2023-04-04
In Hungary and most European countries, spring is when we celebrate one of the most important Christian holidays - Easter. It is not on a fixed date but held every year on the first Sunday following the first full moon after the spring equinox (21 March). This year Easter falls on the 9th of April.
---
Origins
The word Easter is associated with Eostre (or Eostrae) who was the Anglo-Saxon goddess of spring and fertility. In the Hungarian word "Húsvét" "hús" means "meat" and "vét" is a form of the word "take", this simply refers to the end of the biggest period of fasting in Christian religion. After 40 days of fasting, Christians can take meat for the first time when Húsvét begins.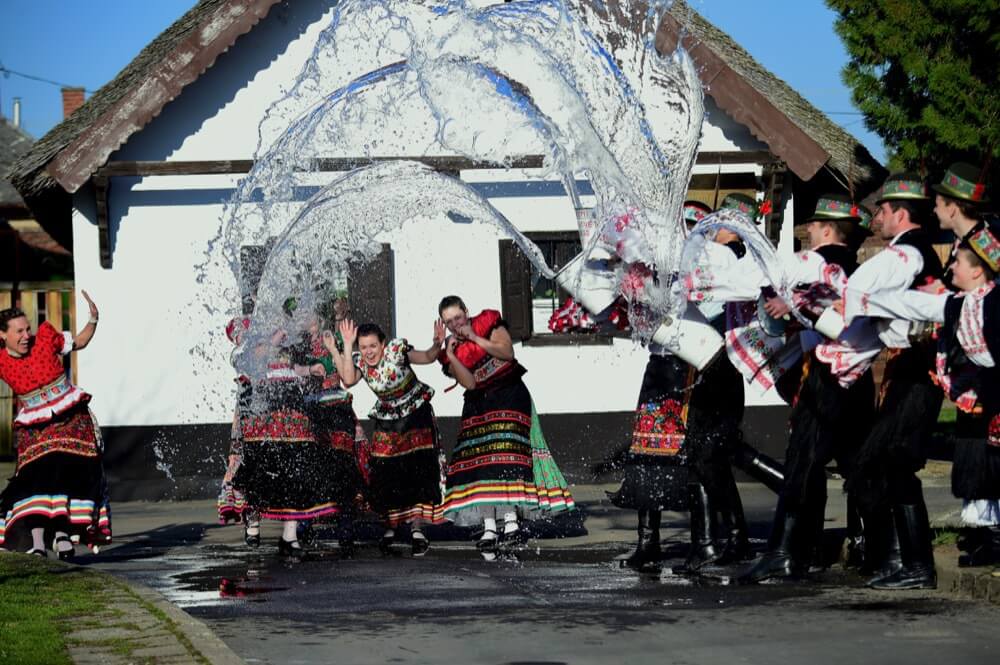 Traditions
In Hungarian folklore, Easter has intertwined with many local traditions related to the arrival of spring, courting customs, health and fertility. Traditionally, women and girls decorate eggs which they offer to men and boys who arrive on Easter Sunday with a short and funny poem.  Back in the old days, they would grab the women and take them next to the well and toss a bucket of water on them. These days men rather use perfume or cologne. In return of the freshening, girls give the painted eggs and offer traditional Hungarian-Easter food and drinks. For the children in the house, the mythical Easter bunny brings small chocolate eggs as presents.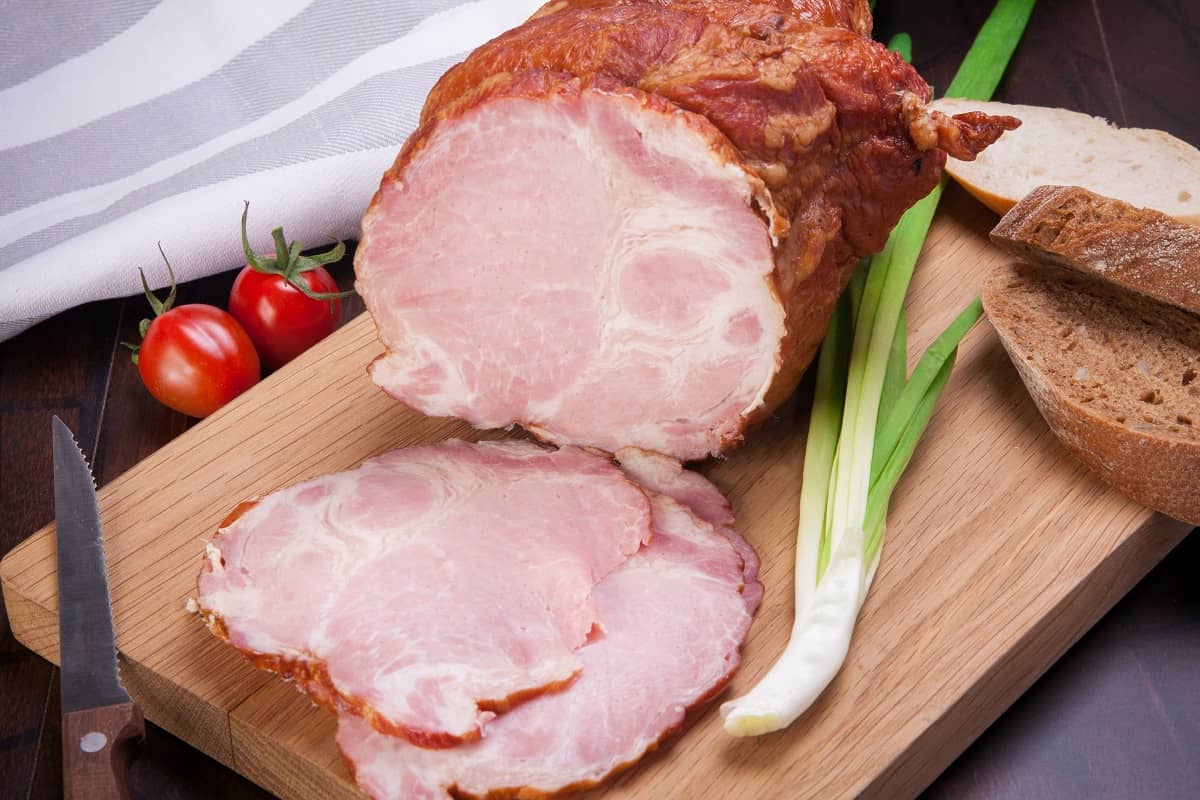 The Easter table
From early morning on, the dinner table is filled with mouth-watering dishes: home-made smoked ham, hard-boiled eggs, fresh horseradish, and fresh milk-loaf. The Hungarian cuisine is heavily meat-based, and the Easter menu also includes lot of meat. The main dish on the table is always the Easter ham with boiled eggs which are not only present for men and boys (who arrive on Easter Sunday) but also part of the Easter menu in various dishes as the decoration on salad bowls (e.g. Russian salad). You can also find fresh seasonal vegetables on the table such as tomatoes, paprika, green onion, radish, or cucumber. The most popular Easter speciality is horseradish which is both a spice and an herb, and has numerous health benefits. Don't forget to try the fresh milk-loaf (called "kalács") which is a kind of sweet bread, very similar to brioche and has a unique braided shape. The slightly sweet milk-loaf enhances the smoky-salty taste of the ham and the pickled horse radish, that's why Hungarians always choose this traditional combination to eat.
If you want to try some of the customs mentioned above, you can immerse in the DIY YouTube videos of egg painting and other Easter decorations, or the making of the traditional home-made milk-loaf. Take a moment to learn more about these rich Hungarian and Christian traditions!
Linkek: Britannica.com, Whyeaster.com, magyarország.hu – Magyar húsvéti szokások, Daily News Hungary – Traditional dishes of Easter in Hungary , Hungarian Easter recipes, Budapestbylocals.com – Hungarian Easter recipes
Source of the pictures: Photo by Сергей Орловский on Unsplash