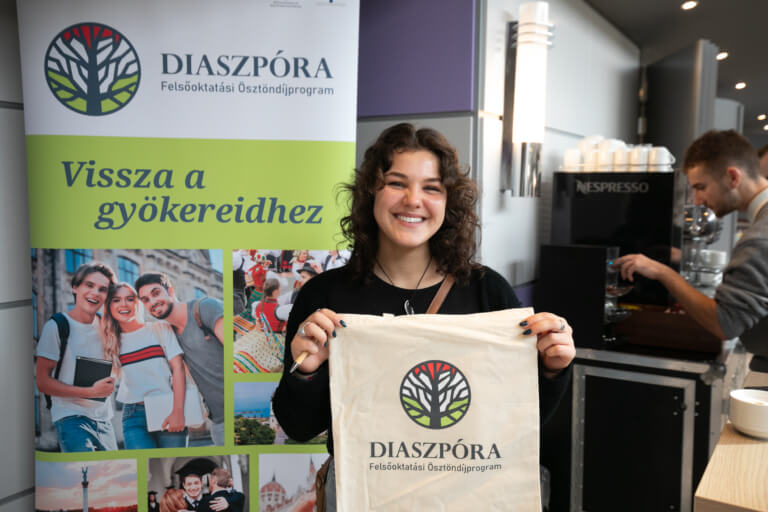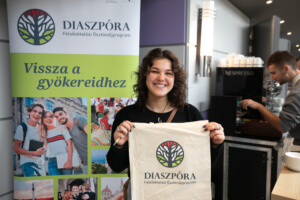 2023-11-14
On 20 October the Ministry of Foreign Affairs and Trade and the Tempus Public Foundation officially welcomed the new students of the Hungarian Diaspora Scholarship Programme. It was a wonderful afternoon with lots of fun in the vivid center of Budapest.
---
The Hungarian Diaspora Scholarship was founded by the Hungarian Government in 2020, and it gives an exceptional chance for the applicants to fulfil their professional goals and discover their Hungarian heritage. This 2023/2024 academic year we could greet close to 80 scholarship holders from more than 20 countries where the Hungarian diaspora lives.
The programme started in the early afternoon at the Mercure Budapest Castle Hill Hotel, where the colleagues of Tempus Public Foundation greeted the freshmen and senior year scholarship holders. The distinguished guests included Mr. Zoltán Hernyes, Head of Department of the Ministry of Foreign Affairs and Trade, who officially opened the event. He greeted the students with kind words and wished them wonderful time for their Hungarian studies and journey. Then Ms. Orsolya Jánosik, Deputy Director of Tempus Public Foundation held her speech and encouraged students to build a good relationship with the scholarship holders from the previous years.
After the opening speech, the guests had a delicious lunch with various courses for all needs, which was followed by an interactive teambuilding workshop and a guided walking tour at the Buda Castle Quarter. The quizmasters gave a platform to the scholarship holders to introduce themselves and get to know their fellow students, while discovering Hungarian songs, culture, and customs. The workshop was fun, and everyone had lots of laughs and a good time.
Before sunset, participants had some time to discover the gems of the Castle Quarter. During the guided walking tour the groups visited the Hadik statue, the Holy Trinity Square, the Mathias Church, and the Fisherman's Bastion. Before tracking down the hidden streets of the district, the groups took some panorama photos of the Pest side, including the Parliament building and the beautiful Chain Bridge.
As members of the Hungarian diaspora, many students already speak Hungarian fluently, so the conversations varied between Hungarian and English. Most scholarship holders arrived in Hungary only a month ago, so they were all full of new experiences and excitement. It was wonderful to share all these feelings and be part of a great community.
We would like to thank all guests and participants for making this event so unique and memorable, and we wish all the new Hungarian Diaspora Scholarship holders to have a wonderful time and study experience in Hungary. Enjoy your stay, make new friends, and discover your bonds here!
Check out the photo gallery of the Welcome Event below!
Photo credit: Tamás Lékó