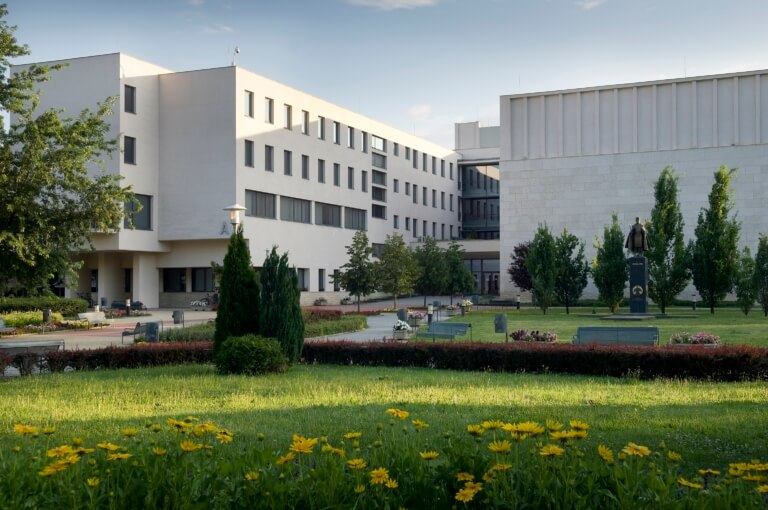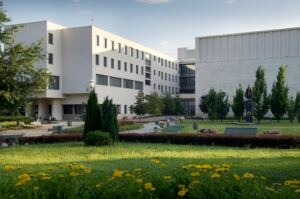 2022-10-11
Hungary has many prestigious universities where you can develop your skills and broaden your knowledge. Even if you study in one of these institutions, our series about Hungarian universities will help you explore more. In this part, you can read more about the University of Nyíregyháza, the higher education hub of the north-eastern Hungarian region. If you want to study for a European degree and be part of a welcoming and vibrant student community, read our article and get inspired!
---
The University of Nyíregyháza is one of the most prestigious universities of applied sciences in Hungary located at the northeastern corner of the country. The seat town of the university, Nyíregyháza is only 49 km away from Debrecen and nearly 230 km away from the capital city, Budapest. By today, the dynamically developing city has become the seventh largest town of Hungary and it has grown to be the economic and cultural centre of its region.
As being part of the northern Great Plain, Nyíregyháza has many natural and cultural values: its beautiful greenbelts, parks and monuments make the city worth visiting each season of the year. The town also lies next to the holiday resort area of Sóstó ("Salt Lake") which is famous for its beautiful forest, an open-air museum, a thermal spa and one of the most famous zoos in Europe that is known for keeping over 500 different species in a natural environment.
About the university
The University of Nyíregyháza is one of the outstanding institutions of the universities of applied sciences in the country, where research, high-quality education and personal attention are combined with an excellent infrastructure. The institution plays a regional role primarily in the Northern Great Plain and Szabolcs-Szatmár-Bereg county. The beautiful university campus is in a greenbelt next to the Sóstó park forest and offers the most cutting-edge education and technological facilities. The campus building complex was awarded the first prize at the architecture world competition of FIABCI and the Wall Street Journal in the category of public buildings in 2009.
At its 12 university institutes, the University of Nyíregyháza provides practice-oriented, comprehensive knowledge for nearly 4000 students. As being among the universities of applied sciences, the programmes cover a wide range of study fields from humanities, teacher training and social sciences to engineering or agriculture. Study programmes are available from bachelor's to master's level, but the university offers bachelor dual training programmes, higher education vocational trainings and specialized in-service trainings as well. The university also puts a great emphasis on research and development activities within 28 research disciplines, including environmental sciences, technical sciences, economics and linguistics. Numerous research groups are working at the university, but students can also take part in various scientific works in the field of arts or sports.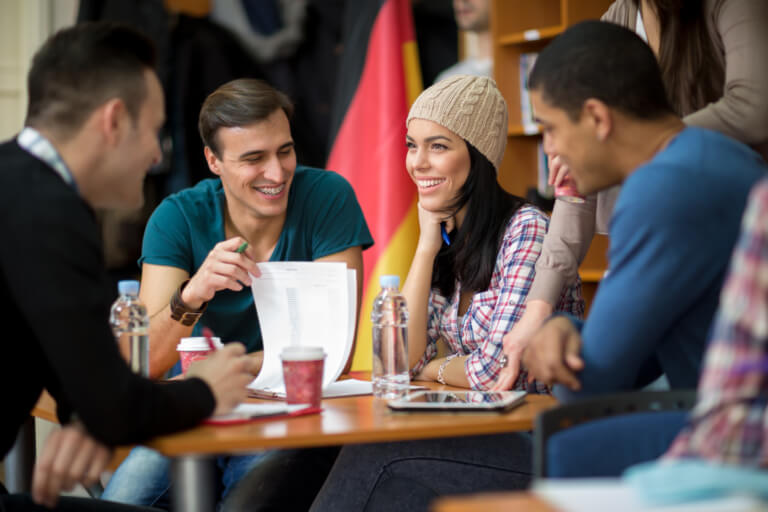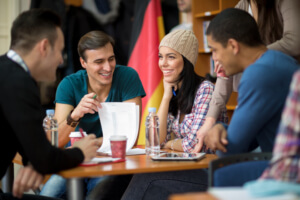 International life at the university
Thanks to its special location and wide range of education programmes, the University of Nyíregyháza is getting more and more popular among international students. The university provides 8 undergraduate degree programmes in English, while a two-semester-long "Hungarian as a foreign language" programme is also available for all who are interested in learning Hungarian. Students can also choose from plenty of extracurricular activities, such as various community programmes and sport facilities. Among others, the campus gives home to a well-equipped sports hall, indoor athletic hall, a swimming pool, and many outdoor sport courts as well. Nyíregyháza, with its beautiful landscape and cultural heritage, also offers numerous possibilities for all students to relax: there are many exhibitions, touristic attractions, festivals and clubs worth visiting in the entire region.
Thanks to its extensive education programmes, great research opportunities and vibrant student milieu, the University of Nyíregyháza is a perfect choice for all who wish to develop their knowledge here. Click here to find out more about the university and its programmes.
Sources
https://english.nye.hu/