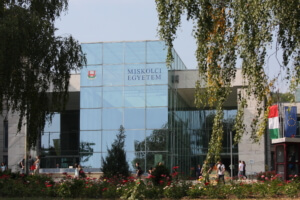 2021-01-14
As a Hungarian Diaspora Scholarship applicant, you can choose from a wide range of programmes that cover all higher education fields and degree levels. Learn more about the available study programmes at the University of Miskolc!
---
Reboot your roots in Miskolc!
The University of Miskolc is a leading higher education institution of Hungary with a history dating back to 1735. The University gives home to more than 10 000 students as well as 600 lecturers and researchers at a modern, spacious campus in the beautiful, natural environment of Northern-Hungary. With the combination of tradition and novel directions in education, the University has a large number of professional awards, educational and research projects.
The University provides wide selection of programmes from BA/BSc to PhD level, in full time and partial study forms. Being the successor of the oldest institution of technical higher education in Europe, the University has great tradition in the field of engineering, but students can choose from various fields of economics, arts and social sciences as well.
Within the Hungarian Diaspora Scholarship, there are 39 programmes available taught in English and Hungarian. At BA level, you can study for instance Hungarian, History or International Studies. At MA/MSc and PhD level, you can choose from numerous fields, such as Materials Engineering, Cultural Anthropology or Law.
The University of Miskolc is a perfect choice for all students, who wish to gain competitive knowledge in traditional yet innovative academic environment.
Learn more about the University of Miskolc and apply here!