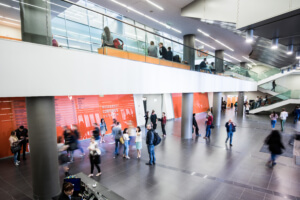 2021-01-11
As a Hungarian Diaspora Scholarship applicant, you can choose from a wide range of programmes that cover all higher education fields and degree levels. Learn more about available study programmes at Corvinus University of Budapest!
---
Reboot your roots at Corvinus University of Budapest!
Corvinus University is one of the most prestigious Hungarian higher educational institutions in the fields of Economy, Management and Social Sciences. The University is located in Budapest, the capital of Hungary, which serves as the main centre for Hungarian scientific and cultural life. Also, the university has a long history and tradition, one of the direct precursors was established already in 1899.
At Corvinus University, you can choose from about 26 programmes at 17 departments from bachelor to doctoral level. The university puts considerable emphasis on international connections, so it provides you with the opportunity to study at one of the 300 partner universities located on 5 continents.  Throughout the years, Corvinus has grown into a leading educational and scientific centre especially in the fields of Business and Management, which is the main profile of the university. With approx. 12,000 students, the University offers such programmes as Applied Economics, International Business Economics, Finance, Marketing and many more. Importantly, the number of study programmes conducted entirely in English is continuously increasing.
Learn more about Corvinus University of Budapest and apply here!