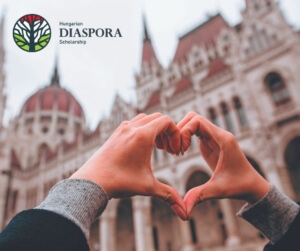 2023-09-19
Whether you are of Hungarian descent or just coming to the forefront of your Hungarian identity, there are many opportunities for you when you arrive in Hungary.
---
Living in a diaspora and experiencing our Hungarian heritage is a different experience for anyone. Some people still have relatives living here and speak the language, others have only distant memories or family stories of hearing about Hungary. Since 2020 there has been a community and a scholarship to find companions and share your Hungarian experience. If this is the opportunity you seek, the Hungarian Diaspora Scholarship is for you!
During your studies, you can deepen your knowledge of the thousand-year-old Hungarian history, experience unique traditions, and enhance your Hungarian language skills.
As a Diaspora Scholarship holder, you can receive an internationally recognised degree at one of the top 28 Hungarian higher education institutions and choose from a wide range of 1400 programmes taught in Hungarian and English that cover all higher education fields at all degree levels.
The Diaspora Scholarship is also an excellent opportunity to build your professional network and discover everything about the country in a supporting and welcoming student environment! Beyond improving your academic skills there are various community programmes for the scholarship holders such as visiting the National Gallery or the Open Air Museum (Skanzen) in Szentendre,  or cooking Hungarian food together.
Watch this video with our scholarship holder, Tamás Tottszer's about his experience on the program!
The application for the 2024 academic year is coming soon, follow our news for updates!