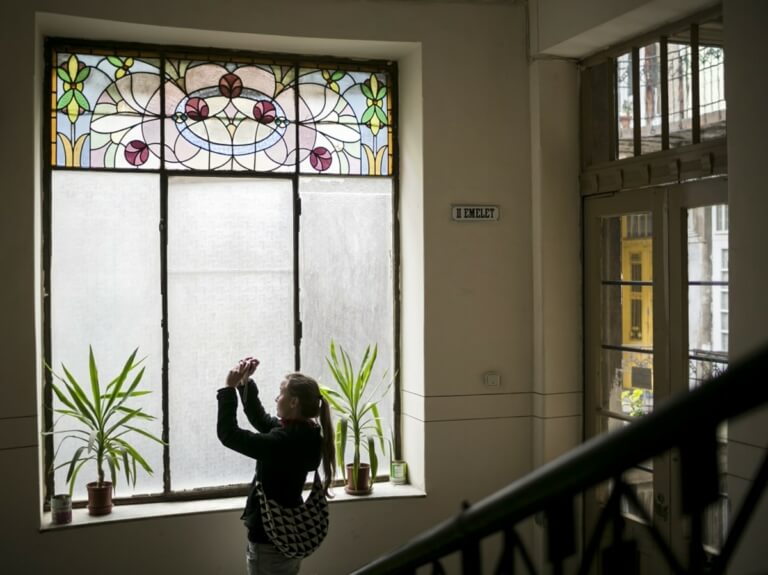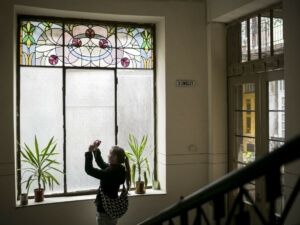 2023-05-11
Budapest100 is an architectural and cultural festival where you can discover the capital through the stories of its residential buildings. This year's theme is the 150th anniversary of the unification of the Capital of Hungary.
---
Since 2011, every spring, the internationally renowned series of events celebrate Budapest's centenary buildings with professional programmes and an open house weekend. The Budapest100 is a community and cultural event where visitors can take part in building tours, interactive community programmes, exhibitions and concerts, and talk to residents and volunteers. Events are free of charge and most can be visited without booking. On the events' website, you can search for the category of English-friendly programmes.
The unification of Pest, Buda and Óbuda
The Budapest100 presents the centenary houses of the capital city along a theme. To mark the 150th anniversary of the city's unification this year, you can visit 150-year-old houses. The programmes will show what the city was like a century and a half ago, how it has evolved since then and what the future holds.
Although you can find ancient and medieval ruins while walking around the capital, Budapest has only officially existed since 1873. There were three cities along the Danube: Pest, Buda and Óbuda. After their unification, the modernisation of the capital began, creating roads, transport lines and buildings still in use today. If you fancy a stroll to the Városliget, then a ride from Heroes' Square to the Kisföldalati and a performance at the Opera, you will find all the achievements of 150 years of urbanisation.
This weekend, put on your comfy shoes and discover the history of the houses built in the year of Budapest's unification and the people who live there today. After all, it's the houses that keep the city's spirit alive, and it's the people who tell the stories.
Sources: https://budapest100.hu/
Photo @KÉK | Budapest100