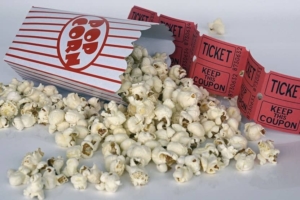 2021-03-23
If you have time on your hands and intend to learn more about Hungarian culture, we collected some great award-winning Hungarian movies available for online streaming.
---
Hungarian cinema has produced some brilliant, thought-provoking movies over the years which are definitely worth watching. Check out our shortlist of recommended movies from the past decade!
On Body and Soul (2017)
What if you met someone who dreams the same dreams at night, exactly the way you do? More precisely, the two of you keep meeting in a dream world even though you are strangers to each other in real life. Slaughterhouse workers Endre and Mária discover they share this mysterious phenomenon when they meet each other on an ordinary workday. The film won several awards at the 67th Berlin International Film Festival and it was even nominated for the Oscars at the 90th Academy Awards. Streaming here.
Mindenki / Sing (2016)
Inspired by true events, the film follows the story of an award-winning school choir and their charming teacher. The arrival of a new girl starts a series of events that threaten to expose the hidden truth behind the choir and their teacher's fame. The movie won the Oscar for Best Live Action Short Film in 2017 at the Academy Awards. Streaming here.
Son of Saul (2015)
Son of Saul is set in the Auschwitz concentration camp during World War II. and follows the story of Saul Auslander. Saul is a Jewish-Hungarian prisoner, forced to work as a Sonderkommando. It is definitely a hard-to-watch, yet memorable movie about the horrors of concentration camps. The movie won numerous awards such as the Grand Prix at the 2015 Cannes Film Festival and the Oscar for Best Foreign Language Film at the 88th Academy Awards. Streaming here.
Fehér Isten / White God (2014)
A thirteen-year-old girl, Lili intends to protect her dog, Hagen. When her father decides to put the dog on the streets following a new taxation decree, she starts a journey through Budapest to find Hagen again. The movie debuted in 2014 and won several awards such as the Best Foreign Language Film at the Academy Awards and the Prize Un Certain Regard at the 2014 Cannes Film Festival. Streaming here.