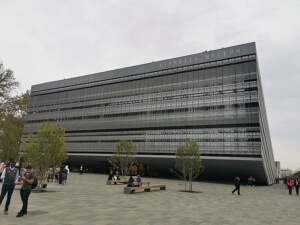 2023-02-28
If you are a member of the HÖOK Diaspora Mentoring Program, you have plenty of opportunities to join their upcoming events in March.
---
City Game and Aquaticum Spa Visit in Debrecen
11 March, Saturday
Debrecen is Hungary's second-largest city, after Budapest, the regional centre of the Northern Great Plain region. Get to know the city in a playful way with the help of HÖOK mentors.
Scheduled Programme
08:23 – Train departure from Nyugati pályaudvar (Budapest)
10:51 – Arriving at Debrecen
11:00 – City Game
13:00 – Lunch
15:00 – Acquaticum Spa visit
20:07 – Train departure back to Budapest
22:30 – Arrival in Budapest, Nyugati pályaudvar
Sightseeing in Budapest, following the footsteps of Petőfi
15 March, Wednesday
Join the HÖOK mentors for an extraordinary commemoration of 15 March 1848. During the sightseeing, you are going to see the Pilvax Café, National Museum, Liberty Square and the Buda Castle.
Register here: https://diaszporamentor.hu/en/event/sightseeing-with-petofi
Visiting the new Museum of Ethnography
25 March, Saturday
This Saturday you can explore the new Museum of Ethnography built in 2022 as part of the HÖOK Mentor Programme.  The Museum of Ethnography in Budapest is one of the most important specialised museums in Europe. It has more than 200,000 ethnographic objects with a unique collection of photographs, manuscripts, photos, folk music and film recordings. In addition to the priceless artefacts of Hungarian folk culture, the museum houses the country's largest international collection and is an important centre for research into contemporary culture. (Sources: Museum of Ethnography)