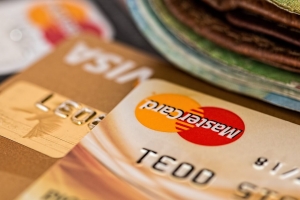 2021-08-03
Do you want to learn more about finances and currency in Hungary? In our article, we prepared a short summary for you to help you with the topic.
---
The forint (HUF) has been the local currency in Hungary since 1946. Here is a little help to see the differences between different currencies (valid in July 2021) but you should always check the actual exchange rate.
Banknotes come in denominations of 500; 1,000; 2,000; 5,000; 10,000 and 20,000 and six different coins are in use: the 5, 10, 20, 50, 100 and 200 coins.
Major bank cards (Visa, Mastercard) are accepted in most places but there are cases when you can only pay with cash. ATMs and currency exchange offices are widely available.
You can also open a bank account as the non-residential account service is designed especially for foreign nationals. Before opening an account, it is advisable to ask the chosen bank about the documents required. Banks are usually open between 8.00–16.00 on weekdays.