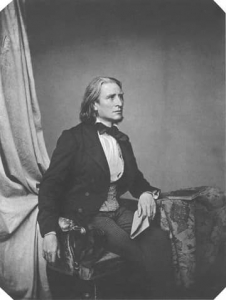 2021-06-09
Ferenc Liszt, the pianist virtuoso and composer is among the most influential artists in the world: his play was fabled throughout the world in the 19th century, his works are essential to understand classical music and his legacy have changed music education forever.
---
Born in Doborján, Hungary in 1811, he gave his first concert at the age of 9 in Vienna and astonished even Beethoven with his playing. He composed his first arrangement at 10 and by the age of 16, after his father's death, he was already sustaining himself and supporting his mother with his concerts. He was invited to perform in Vienna, Paris, London, France and Switzerland and was the student of Salieri, Czerny, Chopin and Berlioz – he soon became one of the most celebrated musicians of his age.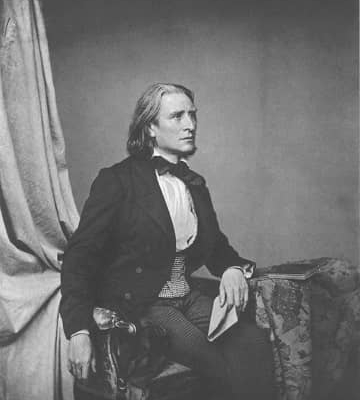 While travelling around Europe, he also became a devout philanthrope: after the devastating floods of Budapest in 1838, he donated the fees of 24 thousand Forints after his 8 concerts in Vienna to the victims of the disaster. A couple of years later he also donated generously to the foundation of the Beethoven memorial in Bonn, Germany.
By the 1840s, he was appointed as court conductor in Weimar where he began to teach the next generation of exceptionally talented musicians and soon became the most sought-after music educators in Europe. In 1875 he was asked to organise a new music academy in Budapest which is still the only higher music education institution in the world founded by Ferenc Liszt himself.
The Ferenc Liszt Academy of Music today is the hallmark of high-quality music education: graduates of the University are still instructed in the spirit of its founder: individual student training, complete artistic dedication and the relentless pursuit of talent throughout the generations. Liszt always believed that teaching on a one-on-one basis is the most efficient way to discover talent in students and this practice is still the essence of his University.
His piano playing – his body posture, wrist and forearm positioning and weight technique – has influenced every pianist ever since and is still a relevant research topic among musicians and musicologists.
Check out the latest news, study programmes and events of the University online and find out more.
Sources: