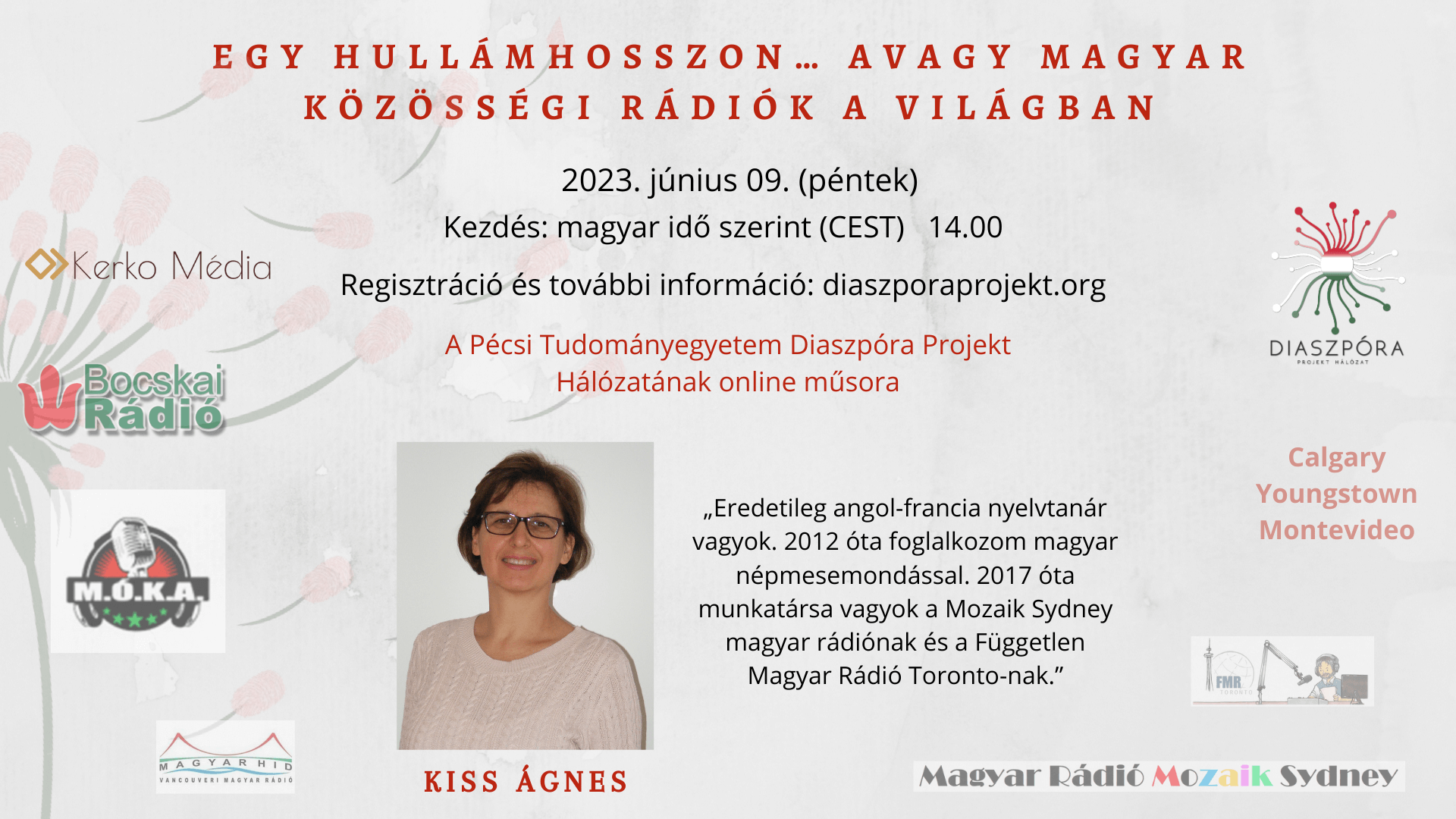 EGY HULLÁMHOSSZON… Hungarian radios around the world
In the seventeenth online show of the Diaspora Project Network of the University of Pécs' "Hungarian Diaspora Everyday Life" series, we can learn about Hungarian radio stations from the world virtually.
Our online show will take place on 9 June 2023 at 14:00 Hungarian time (CEST).
This time, the Project Network invited Ágnes Kiss, an English-French language teacher, who has been working on Hungarian folktales since 2012 and has been a contributor to Mozaik Sydney Hungarian Radio and Independent Hungarian Radio Toronto since 2017.
You can join the webinar on Zoom, as a Hungarian Diaspora Scholarship Holder you already got the Zoom link in email!
You are welcome to join us as a viewer and contributor!